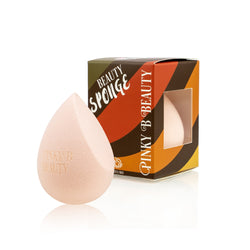 Tan Pinky B Beauty Sponge
Our Beauty Sponges are designed to perfection. These beauties can be for liquid and cream application.  

FEATURES & BENEFITS:

Cruelty-Free • Hypoallergenic • Latex-Free

How to Use Sponge:
• Sponge can be used wet for sheer look or dry for full coverage.
• Use pointed tip to blend around nose and eyes.
• Use round bottom to smooth around jawline.

How to Clean:
• Wash with mild soap.
• Rinse thoroughly with warm water.
• Let the sponge air dry for reuse.