Our story
Have you been searching for a makeup brand to help you feel glamorous and sophisticated? Welcome to Pinky B Beauty! We are devoted and committed to spreading beauty, love, and positivity to every woman by harnessing the power of our quality makeup.
All About
Pinky B Beauty
The journey all began in 2016. Pinky Barrios excitedly and passionately shared her passion for makeup via varying social media platforms. With more years of commitment and expansion, she has touched many lives globally, uplifting and inspiring people through the power of quality makeup. In 2018, Pinky launched a website that further solidifies her goals. The goal is to allow followers to order high-quality makeup at affordable prices. But after several successful deals and great comments from her consumers, it was now time to establish a brand. So, shortly after, she launched faux mink Pinky B beauty lashes. The success of this first launch has compelled her to expand to satisfy the growing demand for quality beauty products. Thus, she has expanded production to lipsticks, eye shadows, and lip shines.
Our Ordering And Shipping Guide
We value and cherish every consumer and potential consumer, and that's why we have a few guides that will ensure you have the best understanding of our ordering and shipping process. Before you order any of our products, ensure you are ordering the right one and have made needed inquiries. We offer no returns or exchanges. All our sales are final. However, if you place an order that hasn't been delivered and you want to exchange it, you can quickly reach out to one of our customer representatives. Ideally, when you place an order, our hardworking and diligent team processes them within two business days. Of course, this isn't inclusive of the time required to transport the order to your location. In addition, bear in mind that we deliver all orders placed via USPS.
How To Reach Us
For more information or to speak with one of our experts, you can contact us via our official mailing address. When you reach out to us, we'll ensure that you receive a response within 24 hours. As a brand that operates internationally, you can place an order outside the United States. We'll always ship your orders to you. However, international orders come with custom fees, duties, and taxes. Also, you are responsible for shipping fees. Due to high order volume, there might be a delay in receiving your order confirmation email. However, you must reach out to us if you haven't received a confirmation email after twenty-four hours of placing your order. In addition, we urge you to check your spam email. If you want to be on the lookout for our new products, you should subscribe to our mailing list. We will always keep you updated!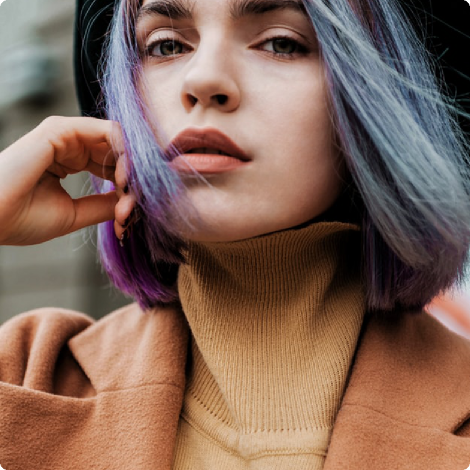 Contact Us
Do you need quality makeup products from Pinky B Beauty today? Contact us now! With our in-depth knowledge of beauty products and years of delivering quality makeup products, you can rest assured knowing your products will be top-notch!