Welcome to
Pinky B Beauty
If you need beauty products that are cruelty-free, extra clean, and made with vegan formulas, we have got you covered at Pinky B Beauty. Explore our new beauty products!
BFF Snatched Face Palette: One Of Our New Beauty Products
Do you desire an ultimate palette for selfies with your best friend without any need for filters? You've got to get yourself this BFF Snatched Face Palette. With it, you can pop your cheeks out with blush, highlighter, contour, and bronzer. It's full of glistening shimmer and buttery matte that blends well with any skin tone. With a simple sweep on the jawline, chin, cheeks, and nose, you will be provided with a desired, sun-kissed flush that's excellent for any social media posts, business outings, meetings, and any other event. Each BFF Snatched Face Palette you get offers:
Warm and cool shades for every skin tone
Lustrous shimmer finishes and baked matte
Buildable and blendable for a custom glow
BFF Elsy's Faves
Want to slay while spilling the tea with your best friend? It doesn't get any better with BFF Elsy's Faves! Each shade of this fantastic beauty product delivers pigmented perfection in a single swipe. This duo comes with Desert. This Desert is a fast-drying golden brown lip gloss. Also, it includes Stick With You. It is also a mirror-like rosy gloss. Each time you use BFF Elsy's Faves, you'll always be at the center of attention to family, friends, and colleagues. Summed up are three leading benefits from BFF Elsy's Faves:
It comes with a high-shine gloss and matte lippies
Comfy formula void of stickiness
Included in the pack are universally gorgeous Desert and Stick With You.
Faux Eyelashes
Have you always been willing to flash your gaze with elegance? Faux eyelashes are a great product to fill your gaze with drama. Faux eyelashes are combinations of synthetic faux lashes that add length, volume, and allure to each look. There are three irresistible features of faux eyelashes. These include:
Queen
With the dramatic and super-striking faux lashes, it's time to tell people who the throne belongs to!
Duchess
It's an elegant way of creating a royal flutter everywhere you go with the inclusive ultra-wispy faux lashes.
Princess
Want to claim anything you set your eye on? The lengthening and volume of the faux lashes will make your dreams a reality.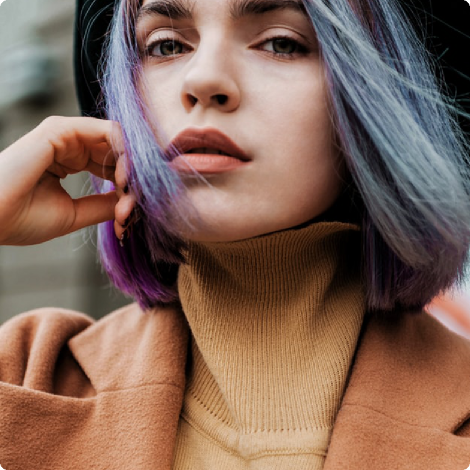 Contact Us
As beauty experts, Pinky B Beauty understands that all that goes into beauty products matter a lot. Therefore, be assured that all our new beauty products are made from the best ingredients. If you pick from any of the items, you'll always make statements wherever you go. They are products that let you wear a more brilliant and elegant look at any event. Interestingly we are always working hard to give you products that offer the right results. Our makeup products aren't for only experts. They are for beginners and seasoned pros that are always willing to explore new things. Want to place your order or have further questions? Contact us today!